Services

State Inspection
State Law requires that you periodically have your vehicle pass a comprehensive vehicle safety inspection. We're here to help!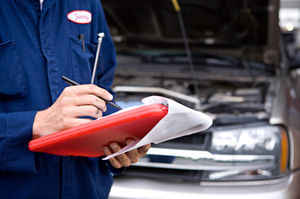 Let our professionals handle your state vehicle inspections.
Safety inspections to ensure that vehicles are maintained for safe operation. Safety Inspections can prevent vehicle failure that can endanger drivers and passengers.

When it's time for your annual state-required inspections, our friendly, efficient technicians will give your foreign or domestic automobile a thorough, careful inspection to ensure that it's up to the latest requirements.
We are here to help.
If the vehicle inspection revealed any issues that would cause it to fail the State Vehicle Safety Inspection, we can help. Our qualified technicians can perform most required repairs.